Engineered Solutions
In order to seamlessly integrate and implement vehicle enhancements, Crown has developed exclusive engineered products as part of our equipment integration program. These parts are offered individually or installed in select vehicles and packages.
Contact us for more information on these products as well as many other innovative and useful aftermarket integration products.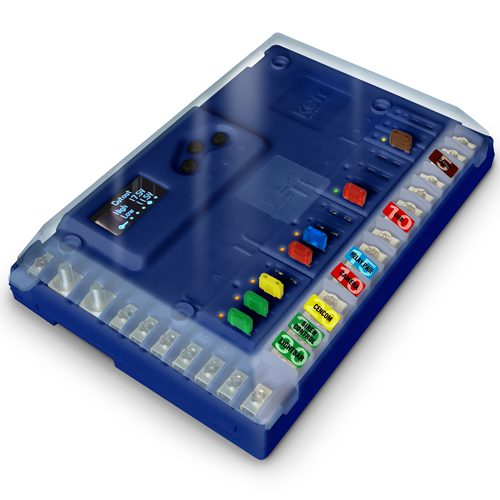 BIT+ panel
All-In-One Design
Simplify the wiring of aftermarket equipment into any vehicle. Using the experience gained from up-fitting thousands of vehicles over many years, the engineers at Crown have developed a fuse panel specifically for the aftermarket automotive industry.