Crown is one of Ford's exclusive QVM (Qualified Vehicle Modifiers) with ship thru status on all key police vehicles. We work closely with Ford to design and engineer special police equipment options. We have a team of engineers whose sole purpose is to design and manufacture equipment that is specific to your needs and takes advantage of all the content designed into the vehicle. Each Crown option integrates seamlessly into your Ford police vehicle, and will not void the factory warranty.
Because of the work we do for Ford, we have a vast amount of experience installing and integrating many different types and makes of police and emergency warning equipment. Whether you're developing a spec for your fleet, looking to up-fit one hundred vehicles or just one, Crown is ready to work with you.
Custom Solutions for your Fleet:
Equip your fleet with the latest K-9 Transport options:
Full K-9 unit includes window guards, door panels and rubber mat with additional optional accessories:
Door Popper System
Temperature Monitoring System
Non-spill Water Dish
⅓ inmate transport + ⅔ K-9 transport systems also available
Cell phone or pager alert system
Divider for two K-9s
Interior dome light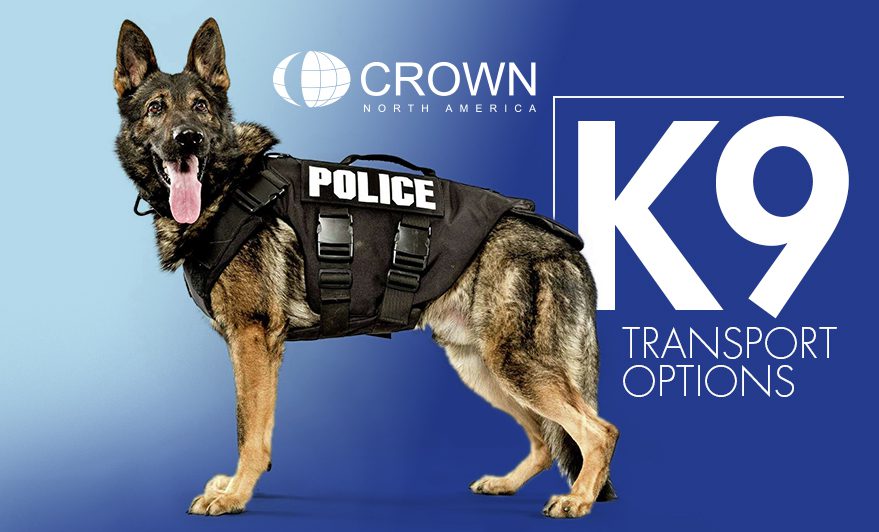 Ford Transit Prisoner Transport Vehicle (PTV):
Equip your Ford Transit Prisoner Transport Vehicle (PTV) with the latest aftermarket options.
Customize your PTV with:
Emergency lighting
Radio wiring
Video/audio equipment and compartment surveillance
Agency tailored compartment configurations
Transit available through Drop-Ship only. Contact us for more details.